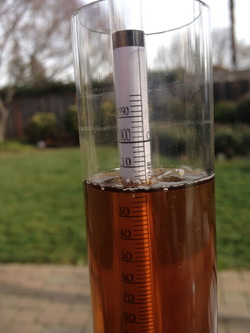 1.016 is as low as she will go.
I set out to create a hoppy red ale with a belgian pils base malt:
Belgian (81%)

Crystal 40 (6%)

White Wheat (4%)

Victory (2%)

English Dark Crystal (3%)

English Chocolate (0.4%)
Dry hopped with Amarillo on Valentine Day's. Is there a better way to say I love you to a beer?