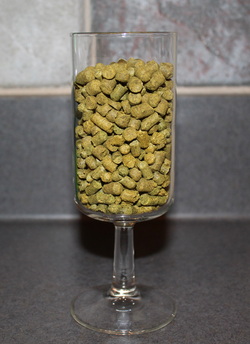 You've all heard of Pliny the Elder. But then there is Warwick Ale Shed's local interpretation - Tiny the Welder.
Vinnie
's recipe calls for the first round of dry hops to include three ounces - equal parts Centennial, Columbus and Simcoe.
But with only half an ounce of Simcoe on hand... darn, will just have to substitute a half ounce of Citra.
It smells good in here!